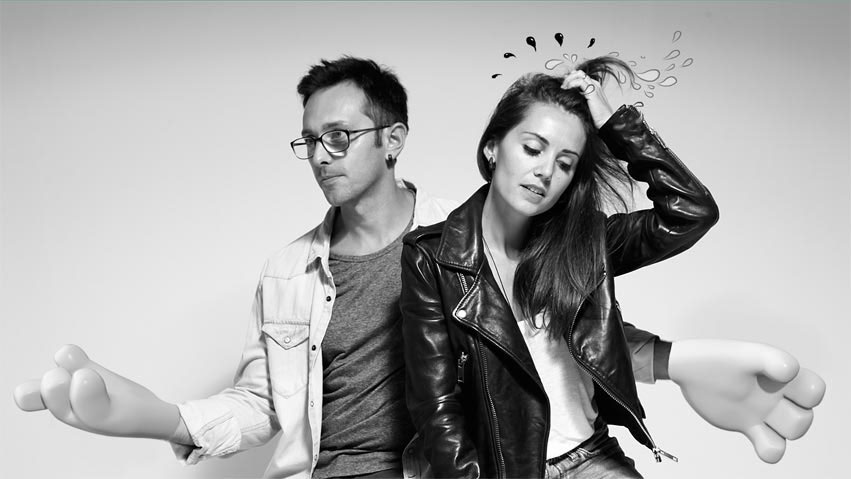 Directing duo Luca Schenato & Sinem Vardarli are specialise in creating Animation content for Film, Tv and Commercials. 
Having worked together for many years in different roles in the animation/VFX industry, Luca&Sinem embarked on a new adventure as co-directors in 2010.     
 Luca&Sinem's films are grounded in character driven storytelling with a raw directing style and employing a mix of illustration, 3D and 
2D stylised 3D animation techniques.
 Their eccentric character designs and illustrations are published in various design books/magazines including Moving Graphics, Icon, Shaffas Toybook and Etapes.         
                                                                                                                              Alongside commercial projects, they create their own short films, with their latest offering 'Fingers Tale' selected for the major film festivals such as Best of TAAFI, Atlanta Film Festival, SiggraphAsia, Bradford Film Festival and Pictoplasma.